Meeting Information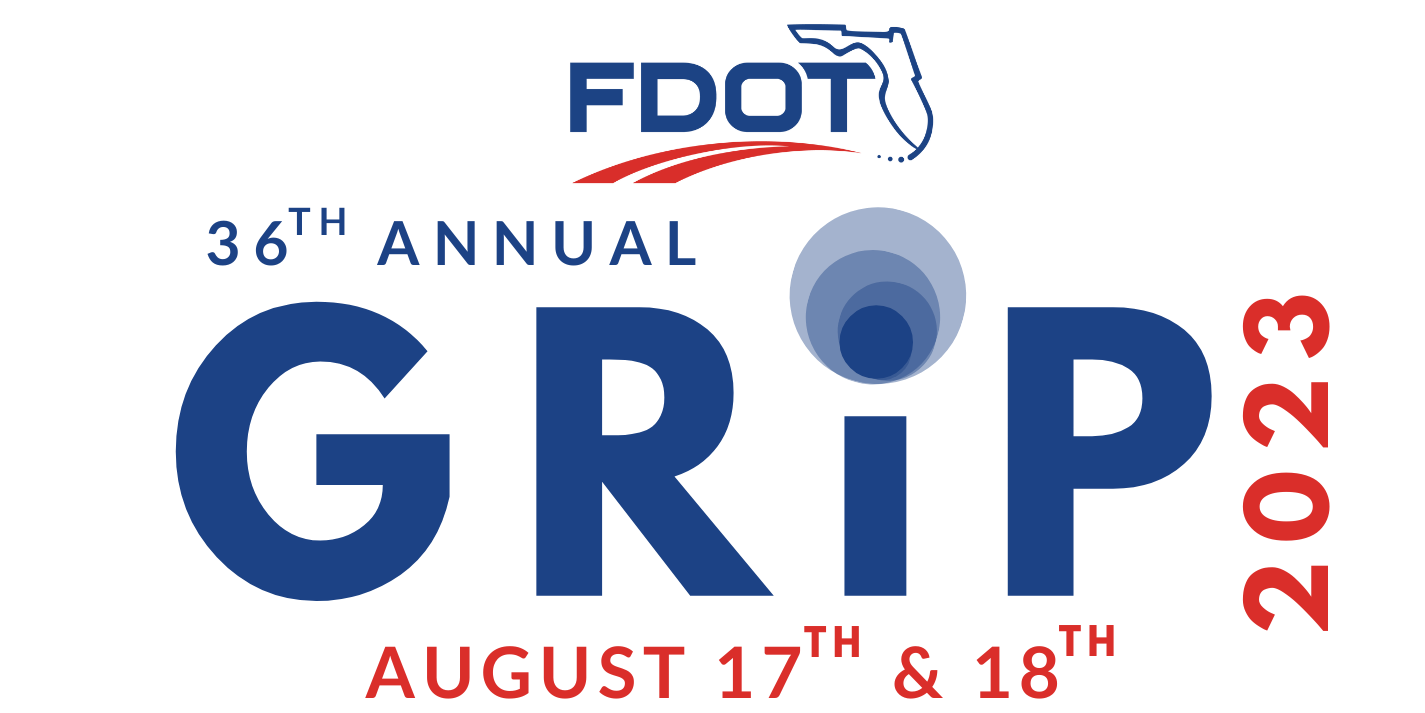 The 2023 Geotechnical Research in Progress (GRIP) conference will be presented as a hybrid format with in-person session at the State Materials Office (SMO) in Gainesville with the researchers and some participants. There will also be several remote sites at the district materials offices to attend in person as a group. The seats at the SMO campus and remote sites will be limited through the registration process (first come first serve). All others may participate through the Microsoft TEAMS Webinar. PDH credits will be offered for individuals that register and sign into the webinar series independently. To be eligible for the credits, individuals must remain signed in for the entire webinar series, including for any question-and-answer session following the presentations. Certificates will be emailed to the email address you registered for the webinar.
In-person Locations
State Materials Office
Address: 5007 NE 39th Avenue, Gainesville, FL 32609
Room(s): Loblolly, Longleaf and Slash
Maximum Number of Participants: 40
District 1/7 Materials Office
Address: 2730 State Road 60 West, Bartow, FL 33830
Room(s): D-1 BT Materials, Polk 103
Maximum Number of Participants: 20
District 4/6 Materials Office
Address: 14200 West State Road 84, Davie, FL 33325
Room(s): D-4 MRO Auditorium
Maximum Number of Participants: 60
You must register individually for each webinar series at the following links :
Register here for Segment One – Thursday, August 17, 2023
Register here for Segment Two – Thursday, August 17, 2023
Register here for Segment Three – Friday, August 18, 2023
Please do not forward meeting links that you received by email to others as each link is associated to the registrant only. If others join with your personal link, then your name will be associated with that person's attendance. This may affect your attendance records.
Download Meeting Agenda (PDF-258 KB)
Segment One : August 17, 2023 (Morning Session)
Segment Two -- August 17, 2023 (Afternoon Session)
Segment Three -- August 18, 2023 (Morning Session)
PDH credits will be awarded by segments:



Thursday (August 17, 2023)


Seg 1: 8:30 AM - 12:00 PM (3.00 PDH)



Thursday (August 17, 2023)


Seg 2: 1:00 PM - 4:45 PM (3.50 PDH)



Friday (August 18, 2023)


Seg 3 8:30 AM - 11:45 AM (3.00 PDH)