FDOT Emergency Travel Alert:
For information on the current situation, please visit the following page - Alerts.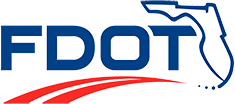 Program Management
OUR MISSION is to develop and maintain rules, policies, procedures, forms and agreements for utility accommodation on FDOT Right-of-Way and to monitor their implementation. Provide leadership, liaison, research, training, and technical support to FDOT and the utility industry.