FDOT Emergency Travel Alert: For information on the current situation, please visit the following page - Alerts.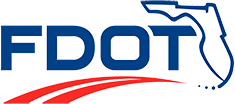 Program Management
Greg Davis, State Estimates Engineer
Phone: (850) 414-4170
Fax: (850) 414-4199
---
What We Do
---
Estimating Systems Support Function Statement:
The Estimating Systems Support section provides technical user support for estimates-related computer programs, including the Long Range Estimates system (LRE), Trnsport PES and CES estimating modules, the WebGate and the Estimates Report Tracking System (ERTS), to ensure these systems are meeting the needs of estimators statewide. These services include training and assisting designers and estimators, serving as liaison between designers, estimators and OIS programmers, recommending and testing program enhancements, and providing user documentation to aid in all aspects of construction estimating.
Functions include:
Maintain the Department's Master Pay Item List and Pay Item Structure.
Prepare and publish electronically the Basis of Estimates Handbook on a semi-annual schedule.
Maintain a web site with links to estimating systems, cost history reports, pay item information and Estimates publications.
Provide technical support to the Districts on Trns∙port estimating modules (PES and CES), the Designer Interface, and the Long Range Estimates (LRE) system.
Provide statewide security for PES and CES.
Maintain task database of material costs, crew and equipment costs, and production rates to support the Districts' cost-based estimating needs.
Coordinate with programming staff on all changes or enhancements to the estimating systems, and provide testing of program changes.
Provide comprehensive training to Districts and consultants on the LRE system, the Web Interface, PES and CES.
Provide historical and projected highway and bridge construction cost reports to management and other governmental agencies.
---
Preliminary Estimates Function Statement:
The Preliminary Estimates section provides support to the District/Turnpike Enterprise Estimates Offices and Central Offices on construction cost estimating processes. Technical assistance is provided in support of the Districts developing quality construction cost estimates from initial programming into the Department's 5-year Work Program thru contract advertisement. Also, technical assistance is provided in support of contract bid review analysis. In addition, technical assistance is provided to various units in Central Office including Work Program during the annual estimates reviews.
Functions include:
Conduct annual 5-year Work Program review of construction cost estimates to ensure quality estimates and documentation in either Long Range Estimating or Trns∙port PES/CES systems.
Conduct quality assurance checks of the authorization and official estimates. Provide feedback on pricing trends and other technical information as necessary.
Prepare bid review packages for all Central Office let contracts which includes review and assemble for Technical Review and Contract Awards Committees.
Develop and maintain policies and procedures to ensure consistency in construction cost estimating practices statewide. This includes developing and maintaining manuals, handbooks and other guidance documents.
Conduct construction cost estimating and bid review analysis training for the District/Turnpike Enterprise Estimates Offices.
Provide technical construction cost estimating assistance to District/Turnpike Enterprise especially on large and/or complex projects. This includes performing cost research on various work items related to highway construction.
Develop and maintain a cost-based estimating system as a means for developing an independent cost estimate. Also, prepare independent cost estimates as requested.