FDOT Emergency Travel Alert: For information on the current situation, please visit the following page - Alerts.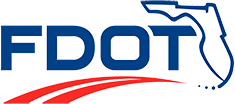 Roadway Design
Training- Introduction to Trns∙port PES/CES
for Estimators and Support Staff
---
Training- LRE New User
---
Prerequisites
Before requesting LRE training, each user must have a current FDOT UserID. (Contact your District's OIS/Computer Security office to obtain this UserID.) Prior to the training class, the District LRE Coordinator must enter your UserID into the system's "User Access" file. This will authorize you to run the programs in the training course, and for future applications. Please do not request training until your UserID has been established. Since this is a hands-on class, you will not be able to follow along unless you have access to the program. Sharing UserIDs is a violation of FDOT policies. Participants should have a working knowledge of pay items and basic roadway design concepts.
---
Target Audience
FDOT Designers, Project Managers & Estimators;
Consultant Designers & Estimators
---
Course ID: BT-05-0101
---
Course Description
This course is intended to teach FDOT designers, project managers, estimators and consultants working on FDOT projects how to develop parametric or conceptual construction cost estimates by using the Department's Long Range Estimates (LRE) system. The LRE is used to produce the budget estimates that go into the Department's FiveYear Work Program. (7 PDHs for this course)
---
Upcoming Classes
Classes are scheduled through the District Estimates Offices, when a group of students have been identified (normally 8-12 per class). To request a future class, or to register for an upcoming class, please contact your District LRE Coordinator.
---
Course Materials, Handouts, Past Presentations
---