FDOT Emergency Travel Alert: For information on the current situation, please visit the following page - Alerts.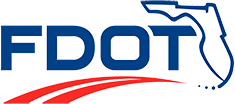 Transportation Planning Exchange (TransPlex)
Team Challenges
This year attendees worked in groups to brainstorm planning solutions for team challenges. Groups met at designated times throughout the session to plan, connect, and innovate ideas related to their challenges. These were used as a hands-on method to apply information and tools presented during breakout sessions. Participation was encouraged to maximize the learning and networking benefits of TransPlex and Focus on Community. Click on the title of each challenge to learn even more about each one.

The Four Team Challenges:
Rural Town
Participants had to put themselves in the shoes of the planner of a small rural town that has a SIS facility running through it. They were tasked with determining how to accommodate interregional travel, improve safety, and capitalize on the economic benefits of the corridor, all while still preserving the community's "small town" identity.

Suburban Transition
As planners for a suburban area in a growing metropolitan region, participants were excited to hear that a developer had announced plans to begin construction on a large Brownfield/Greyfield development that was formerly a large shopping plaza/mall. The development was to include both commercial and residential land uses and would be denser than historically built. Participants needed to determine how to handle the challenge of accommodating increased growth and addressing mobility and accessibility needs within the surrounding development pattern.

Future Transportation Corridor
A regional transportation planning agency decided it is time to start looking for solutions that support the future of a congested transportation corridor connecting two of Florida's economic regions. In the briefing, the project manager noted that the natural environment constrains the existing facility so it cannot be widened. Participants were tasked with identifying solutions that would improve the efficiency and mobility on the existing corridor while protecting the surrounding natural environment for years to come.
Regional Activity Center
Participants were planners in one of Florida's dense regional activity centers and received seemingly contradictory demands from the public and local businesses. They were tasked with identifying strategies that would effectively support both parties. They had to balance the mobility needs of pedestrians, bicyclists, and transit users with the mobility needs of freight movement that supports economic activities, and determine what strategies and technologies could be implemented to create an environment where all types of users can safety and comfortably use the transportation system.