FDOT Emergency Travel Alert: For information on the current situation, please visit the following page - Alerts.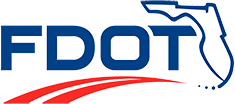 Transportation Planning Exchange (TransPlex)
Session Descriptions

Making Our Vision a Reality
Can you imagine what your community or region might look like in the next 20 years? What about 50 years? Come work with some of Florida's regional and community visioning experts using strategies to identify community needs and guide development to match evolving community visions. Work in small groups to apply these ideas to your Team Challenge - and later to your own community.

Oh, the Places You'll Go!
For your next vacation, how will you get to your destination and visit the sights? How did that package or perishable get from another country to your home? Come learn about planning for different modes and how to address interconnectivity supporting end-to-end people and goods movement as might apply to various community contexts.

Planning in Context
It is time to embark on a new direction – one that fosters community building by creating a context sensitive system of Complete Streets. Complete Streets will promote safety, quality of life, and economic development by serving the transportation needs of transportation system users of all ages and abilities. Come learn how to define your place using FDOT's new Context Classification system. From Rural and Rural Town to Urban Core, see how our updated design criteria will help nurture each place.

Separating Voices From The Noise: Effective Public Involvement Strategies
Working in small groups, collaborate and define effective public engagement strategies for your Team Challenges and communities. Come hear about the five I's of public involvement - Identify, Invite, Inform, Involve, and Improve, and how to engage the public for plans and projects that may be many years in the future.

This End up! Customer Expectations in Goods Delivery
Efficient movement of freight is critical to the growth of Florida's economy. Participants will have an opportunity to work in small groups to solve a freight challenge with guidance by one of Florida's freight industry experts. Groups will progress through several challenges over the course of the session, each with a new freight industry expert to provide insight into their unique perspective. Participants will be encouraged to consider issues and solutions from different points of view, and ask questions throughout.

Traffic Talk: Coordination to Mitigate Traffic Impacts in an Emerging Small City
Engage with a diverse panel of speakers as they tell the story of planning for growth in one of Florida's small, rural towns. As they describe land use and transportation planning challenges, guess what happens next in the story through electronic polling. Did this emerging community approach their challenges the same way you would have?

Whose Environment is it Anyway?
This light-hearted session is guided by the whims of the participants. Keep an eye out for the Whose Environment Is It Anyway? booth at the TransPlex Opening Session and submit environmental topics for discussion, then join us for the Whose Environment Is It Anyway? session to see environmental experts provide their insight to your questions and topics.

Get into their Shoes, Pedals, or Bus Seats
Transportation Choices is the newest goal area in the Florida Transportation Plan. Hear about strategies and tools to foster more travel options, focusing on user/customer needs and expectations. Using a transportation camp format, attendees at this session will share their secrets for incorporating multiple modes of transportation into planning and implementation efforts.

A Community Health Checkup
The transportation system plays a role in keeping people safe and healthy by providing access to healthy food and active lifestyles. Learn about how health impact assessments and community health data are informing transportation planning and funding decisions, as well as the types of community health data available, where you can find it, and how to coordinate with public health partners. Then, using this information, brainstorm strategies for your Team Challenges and local communities.

Yours, Mine, Ours, or Theirs?
Automated shuttles, app-based ride matching, first- and last-mile partnerships: the range of options available to communities for meeting customer needs continues to expand. Some of Florida's pioneers in innovative shared mobility services will share their expertise. Learn what might work in your community.

Think Fast! Project Funding Solutions
Sometimes great projects only strike out for lack of funding options in your community, and a new approach may be all you need to get it back in the game. In a rapid fire format, your peers will toss you as many innovative funding solutions as possible, in a variety of community contexts, to ensure the best balance of limited resources for a winning project. Come ready to catch a lot of information…fast!

Tracking Tourists and Tackling Transportation
Have you ever considered the impact Florida's visitors have on our transportation system? Become familiar with Florida's tourism and seasonal population trends and consider why these trends are important, how they vary around the state, and what accommodations are made to address related transportation needs. Challenge the panelists as they discuss how tourism and seasonal trends can affect customer preference and decision-making.

If You Build It, Will They Come?
Transportation has long been a critical element of Florida's economic growth. As our economy changes, so, too, do our transportation needs. Engage in a lively discussion with four business and economic development leaders on changing customer needs and how to align transportation plans and investments to maximize economic opportunities.

NCIS: Transportation (Never Cease Improving Safety)
Traffic fatalities and serious injuries in Florida are increasing, despite the priority placed on safety by transportation agencies. Learn about safety planning tools, resources, and data, then put the information in practice by performing a safety evaluation for your Team Challenge.

Evolution to Revolution – Impacts of Technology
How will technology shape transportation planning and infrastructure? How will we plan for these technology changes? Sign up to present your innovative transportation and community planning ideas, or come listen and vote for the best ideas from your peers.

Swipe Right and Build Cross Functional Relationships
Using a speed dating format, come meet with planning, engineering, operations, and land use experts to discuss ways to align or integrate operations, design, engineering, and land use with planning activities. To get the conversations started, use prompts provided for your Team Challenge, or ask your own questions. You'll also make new contacts!

Definitely, Maybe! Planning in Uncertainty
Where will millennials live and how will they travel? How will emerging technologies such as automated and connected vehicles impact our transportation system? Will electric or other alternative fueled vehicles become commonplace? How might be we impacted by changing global trade patterns? As number and range of uncertainties continues to multiply, many planners are using scenario planning to explore potential futures. Come hear recent examples of successful scenario planning, and see how these techniques might help your Team Challenge.

Engaging The Public in Early Transportation
How can you meaningfully involve the public early in planning processes- before specific projects or alternatives are defined? How should you engage the public when developing a large-scale plan over a long period? What if your project is particularly complex, involving multiple modes, technologies, or systems? This interactive workshop will provide table-top discussions about six recent planning processes in Florida - Hear about public involvement successes and challenges, share your ideas, and learn techniques for application in your region.

Black Swans: Handling the Unexpected
Black Swans can be described as unexpected events that may disrupt our plans or expectations. In this panel discussion, speakers will discuss their experiences with disruptive behaviors and the threats they pose to achieving project acceptance. Participants will learn about ways to avoid disruptions, remain flexible, and react to the unexpected to keep their plans and projects on track to produce the desired objectives.

Engaging People about Transportation Innovations
Is a newfangled transportation solution getting pushback in your town? What can be done to ease the transition to new modes and methods? This camp session-in-the-round will explore useful strategies and techniques for introducing transportation innovations such as roundabouts, Diverging Diamond Interchanges (DDIs), and lane reductions. Camp leaders will describe the benefits and challenges of these solutions. Participants will share ideas and experiences for gaining public acceptance for innovative ways of moving in their community.

Public Involvement through the Transportation Lifecycle
This highly engaging session will carry participants through the planning, project development, and design phases of transportation projects to learn how public involvement can work as a continuous flow from phase-to-phase. After introductory presentations, a project will be presented and the panel will discuss how public involvement activities may change as the project moves through the project delivery process.

Engaging Hard to Reach Groups
Community members can face a number of barriers to participating in transportation projects that affect their lives. What are the barriers to inclusive public engagement and how can we overcome them to achieve equitable outcomes? This camp session will identify factors that can create barriers to or discourage engagement. Participants will share ideas and experiences for successfully engaging hard-to-reach communities and individuals to help shape transportation projects.

Who's at the Table and Who's Not? Techniques for Identifying and Engaging Affected and Interested Publics
This table rotation session consists of concurrent round-table discussions about specific tools, techniques, or case studies of innovative approaches to identify and engage the public. At each table, presenters will give an overview of their topic followed by an interactive discussion. Workshop participants will rotate among multiple tables to repeat the process.

Desktop Tools for Identifying Populations
Gaining an understanding of who lives, works, and frequents an area usually begins in the office, with a desktop review of available information. This session will teach participants about several readily available tools to help with this initial step in assessing target area demographics. Speakers will discuss FDOT's Sociocultural Data Report, Miami-Dade MPO's Transportation Outreach Planner, and tourism data collected by FDOT.

Data for Understanding Society
There is a large volume of data being generated around us every day and more is anticipated. What is the nature of this data and how will it be used? Will it provide insights that lead to better decisions? Will it intrude into our private lives? The panel will discuss the future of data and the relationship between our communities and transportation.

Who's Out There? Stories from the Road
In this session-in-the-round, we will exchange information about tools, tips, and challenges we have encountered when identifying stakeholders, their priorities, and their concerns while developing transportation plans and projects. These may range from desktop data analysis, to field reviews, or public involvement activities. Come ready to share your story!

Collaboration Practicum
This table-top session will introduce and provide opportunities to practice tools and techniques for planning and facilitating meetings. Speakers will provide information about specific facilitation tools. Each table will conduct a facilitated exercise for demonstration and practice on various scenarios.

MPO Communication Techniques
Metropolitan Planning Organizations (MPOs) engage in local-area planning process that creates opportunities for public involvement, participation, and consultation throughout the development of Long Range Transportation Plans and Transportation Improvement Programs. In this session, MPO representatives will discuss the challenges encountered and techniques used to communicate successfully with the public.

Building Community Relationships
In this session, speakers will discuss techniques they used to bring diverse communities together to resolve issues, build relationships, and work in partnership to implement community visions and achieve community goals. Come and learn how five communities found ways to bring people together to build and maintain beneficial relationships in the pursuit of stronger neighborhoods and improved quality life.

Framing the Issues: Community Impact Assessment
Communities are complex, so how can we be confident that all potential effects—positive and negative—will be considered? In this table-talk session, participants will learn about FDOT's framework for community impact assessment (CIA) and use the framework in a hypothetical project exercise. Breakout groups will be assigned one major issue and apply the considerations to a project scenario. Role playing will help the groups identify and assess potential project effects and recommend context-sensitive solutions.

Collaboration and Consensus: Vision Stories
Eleanor Roosevelt said the future belongs to those who believe in the beauty of their dreams. Learn about communities, large and small, who set out to envision their future and then plan for how to make that future reality. Hear from the dream catchers who organized myriad community groups and orchestrated creative events and activities to accomplish no small feats. Speakers will share their vision stories followed by a panel discussion on visioning best practices and pitfalls.

Generational Preferences in Transportation
From baby boomers to millennials, there are some notable differences in transportation preferences among various generations, but also similarities. This panel discussion will focus on what we know about the challenges in planning transportation options for a wide range of age groups and how they prefer to travel.

Facilitating Equitable Outcomes
Understanding who our publics are and how we can make sure that they all have a voice in the transportation process is the focus of this panel session. Come and hear about various approaches to Environmental Justice, Title VI, and other nondiscrimination requirements from the viewpoint if FDOT and MPOs. The goal of this session is to provide guidance in the murky and often confusing world of equity analysis and decision-making.

Walk This Way: Tools for Identifying Barriers and Other Challenges to Walking
The quality of pedestrian infrastructure is central to a community's livability and quality of life. Accessible sidewalks and safe street crossings support healthy lifestyles and are key elements in the ability to walk to destinations. The speakers will show how walk audits are used in the pursuit of safe, comfortable and convenient walking environments for all. Walk audits involve identifying residents and other key stakeholders, preparing for the audit, conducting the audit, debriefing with participants, and documenting the results.