FDOT Emergency Travel Alert: For information on the current situation, please visit the following page - Alerts.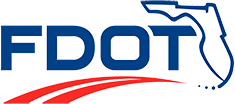 Transportation Planning Exchange (TransPlex) and Focus on Community
Tuesday August 8th
Opening Session
Keystone Session
Champions A
Champions B
Champions C
Champions D
Champions F/G
Definitely, Maybe! Planning in Uncertainty
Champions H
Making Our Vision a Reality
Wednesday August 9th
Champions A
Champions B/C
Black Swans: Handling the Unexpected
Public Involvement Through the Transportation Life Cycle
Champions D
Whose Environment is It Anyway?
Champions E
Evolution to Revolution - Impacts of Technology
Champions D/E
Engaging The Public in Early, Large-Scale, or Complex Transportation Planning
Champions F/G
Get Into Their Shoes, Pedals, or Bus Seats
Strategies to Engage People about Transportation Innovations
Engaging Hard-to-Reach Groups
Champions H
Tracking Tourists and Tackling Transportation
Thursday August 10th
Champions B/C
Building Community Relationships
Data for Understanding Society
Champions D
Who's at the Table and Who's Not?
Collaboration Practicum
Champions E
Desktop Tools for Identifying Populations
MPO Communication Techniques
Champions F/G
Who's Out There? Stories from the Road