FDOT Emergency Travel Alert: For information on the current situation, please visit the following page - Alerts.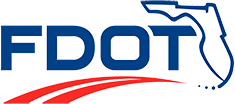 Transportation Planning Exchange (TransPlex)
TransPlex and Focus on Community Learning Objectives
TransPlex sessions will be organized into tracks related to the themes of Plan, Connect, and Innovate:

Plan
Understanding and Addressing the Needs of Our Customers and Communities

Identifying and Applying Critical Decision Making and Planning Techniques
Connect
Identifying Ways to Coordinate Transportation, Land Use, and Economic Development Planning

Collaborating Across Sectors, Jurisdictions, Modes, and Disciplines
Innovate
Safety

Incorporating Emerging Trends in Transportation Planning
Focus on Community is organized around three major topics leading participants through the process of community engagement. Concurrent training sessions allow a variety of learning opportunities for all levels – beginners through advanced practitioners. Sessions provide opportunities for practitioners to learn, explore, and discuss issues, ideas, and practices that sharpen our focus on community. Topics and learning objectives include:


What's Your Community Engagement Strategy?
Early, continuous, and appropriate engagement helps to build trust and acceptance from the public, as well as foster a community's willingness to participate in the transportation planning process. Participants will learn various techniques to plan for engaging the public and methods for identifying the optimal ways to keep the public involved throughout project development.
Identifying and Engaging People in the Community
The first step to community engagement is learning who lives, works, and frequents the project area. Participants will learn about data sources and analysis techniques for obtaining a big picture understanding of the community, as well as best practices for drilling down to discover population groups not revealed by the data. Breakout sessions will also expose practitioners to a broad spectrum of tools and methods used to communicate and collaborate effectively with all of our audiences.
Understanding What's Important to a Community
One of the purposes of an effective public engagement process is getting to an understanding of the values, goals, and aspirations of the community. These sessions cover practices on how to gain a true and deep understanding of the community's values, as well as how to use that information to identify and assess potential transportation impacts and context-sensitive solutions.