FDOT Emergency Travel Alert: For information on the current situation, please visit the following page - Alerts.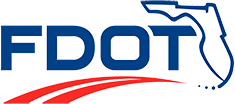 Bill Boon is the manager of the Information Technology Service Management Team. Information Technology Services provides the FDOT districts and Central Office, including the State Materials Office, with day to day PC and Network Support. This support includes managing the FDOT Service Desk, hardware and application support, Network infrastructure, data storage and backup, and Mobile technology. Information Technology Services provides local technical support for voice communications, video conferencing, and Collaboration, Communication and Connectivity technologies. Information Technology Services continuously provides Information Technology Security awareness and training, and Information Technology purchasing assistance. Information Technology Services provides life cycle management and annual technology refresh for all IT hardware for the FDOT.
Each district is managed by an IT Service Manager.
Location
Name
Phone
Fax
Mailing Address

Information Technology Services

Central Office (District 5)
Bill Boon
(386) 943-5192
719 S Woodland Blvd.
Deland, FL 32720
Central Office
Donald Rye
(850) 414-4602
(850) 412-8087
605 Suwannee Street, MS 14
Tallahassee, FL 32399
District 1
Kristi Tays
(863) 519-2655
(863) 519-1941
801 N Broadway
Bartow, FL 33830-1249
District 2
Doug Williamson
(386) 758-3755
(850) 412-8309
1109 South Marion Avenue
Lake City, FL 32025-5874
District 3
Walt Baker
(850) 415-9297
(850) 415-9141
1074 US Hwy 90 East
Chipley, FL 32428
District 4
Patrick Jean-Louis
(954) 777-4123
(954) 777-4600
3400 W Commercial Blvd.
Ft Lauderdale, FL 33309
District 5
Ron Brown
(386) 943-5199
(386) 740-4203
719 S Woodland Blvd.
Deland, FL 32720
District 6
Vacant

1000 NW 111th Ave, Room 6104A
Miami, FL 33172
District 7
Margaret Arnone
(813) 975-6219
(813) 975-4851
11201 N Malcolm McKinley Dr.
Tampa, FL 33612